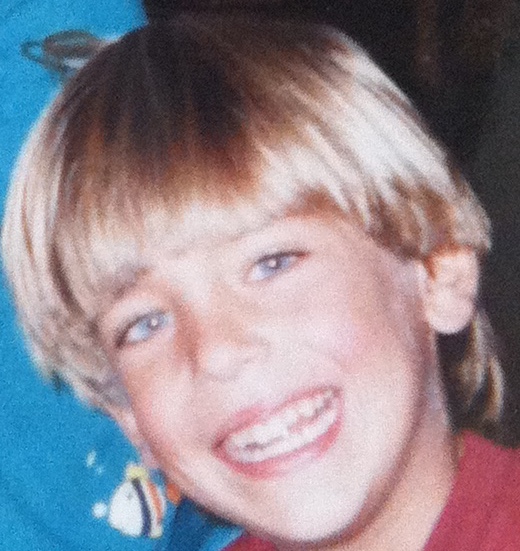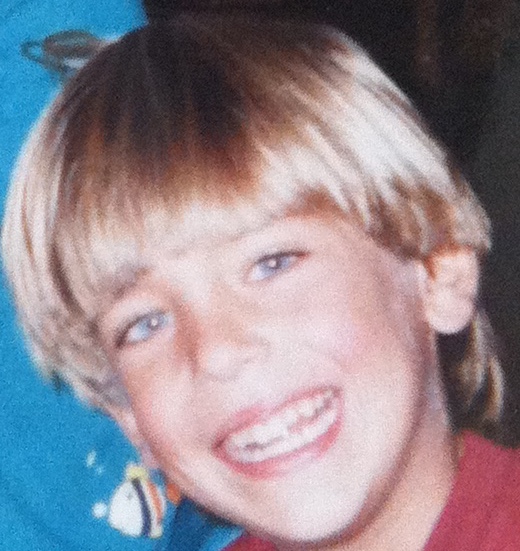 Jarrod Paul Barber 8/11/90  –  1/8/10
Jarrod was loving, giving, and caring. He would take the shirt off his back to help someone and that's why he was liked by many. Jarrod could talk to any adult. Very friendly and respectful towards others. He enjoyed dirtbiking, bodysurfing, hanging out with his aunt and family. He was a loving son and loving older brother. Jarrod didn't like his addiction. Don't be afraid to ask for help. Unlike other kids who overdose several times, it only took one time. Jarrod didn't have a second chance!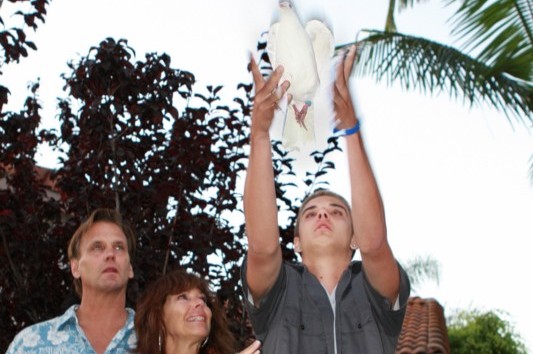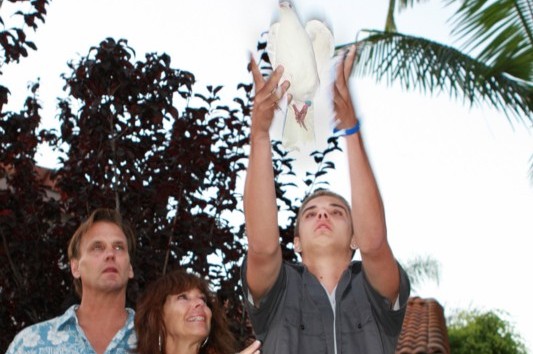 Peace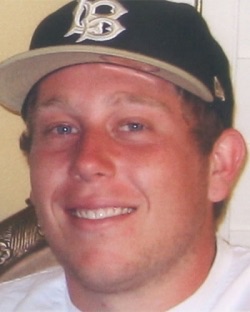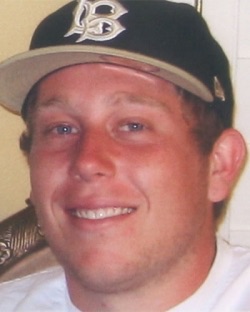 Riley Quinn Russo, 20, died Dec. 2, 2010, died from an accidental prescription pills overdose. A close friend of Jarrod Barbers, he passed away just 11 months after. Russo, a 2008 Aliso Niguel High School graduate who was known as "Buff" to his friends, lived in Laguna Niguel and played on the baseball and football teams. All those who spoke about him commented on his warm heart and loving ways. Russo's football coach, Keith Long, said, "I was very close to Riley. We had such a bond; he was truly like a son. I feel I've lost a son. I haven't slept; my heart is hurting pretty bad. We had a special connection. "In fact, two weeks before his passing, I had a very strong urge to check on him. I didn't want him to feel I was trying to parent him, so I sent a text to his mom, Leslie, and asked how our boy was doing. She told me she was happy and proud. I told her to let him know that I loved him and was proud of him too. "And now he's gone! I think the urge I felt was God tapping me on the shoulder to prepare me for what was coming. I'm going to miss him so much." Russo is survived by his mother and stepfather, Leslie Vaughan and Dave Shultz; his father and stepmother, Mark and Jennifer Russo; sisters Carlee and Caitlin; his grandparents, Mike and Linda Hogan, Carl Russo and Larry and Lynn Vaughan; and his godmother, Angela Cord.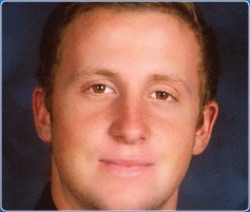 Sam cared about others and had a loving spirit. He worked two jobs and went to school full time when he passed. He was strong willed & manipulating from birth. As a newborn he was kicked out of the nursery because of his piercing cry. Always on the move, he had to be where the action was. With his quick wit and charm he had many friends. When he left us, he took a piece of many hearts with him. Snowboarding and wakeboarding were his passions. He was a great writer, enjoyed politics and history but struggled with math. He loved to tease his disabled brother whom he shared a special bond with & loved his sister by trying to protect her from making the same mistakes he had. Sam loved to give hugs and was very affectionate. Prescription drugs can kill. Please learn from his mistake. If you think you NEED to party, or THINK you have a problem, chances are that you do. Trust your instincts & seek help from a professional. Live in the truth, it will set you free.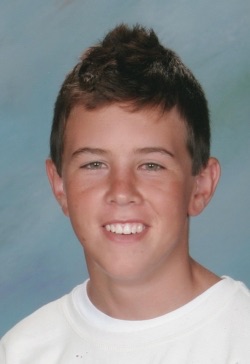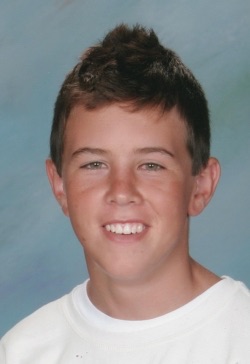 Nolan was born July 22, 1993 and passed away January 16, 2009 at age 15. Nolan loved everything about the water. Sailing on our sail boat, fishing, bodysurfing, and surfing. He was an awesome street Hockey player. He was very loyal to his friends and family. He was a great son. Very loving.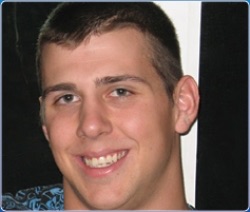 On March 9, 1988, a very special child was born to the Rovero family. Initially, we had planned to name him Daniel, but as his birth grew closer, his father decided that he wanted him to carry on the family name, so he became Joseph John Rovero, III. From the start, we all called him "Joey", and this name suited him perfectly. Joey was a very happy baby, toddler and youngster who took an immediate liking to sports of all kinds. He started playing soccer when he was 4 years old and spent his last years of playing that sport as a member of the San Ramon Force, an elite traveling team that took us to tournaments throughout the state. By 8th grade, we finally gave into his demands Joey in preschool that he trade soccer in for football, Joey never looked back. He continued to play football throughout high school and loved being a member of the "Grizzlies" team. When it came time to consider what college he would go to, we took multiple road trips and visited several on Joey's top 10 list. From the moment he set foot on ASU's campus, it became his top choice. His key criterion was really very simple – it needed to be a PAC-10 football school and good weather was a must. He was very excited when he received an early acceptance to attend ASU and was on target to graduate this summer. On Friday, December 18th, 2009, our wonderful son's life came to a tragic, unexpected end as a result of alcohol, Xanax and Oxycodone that he mixed while celebrating a graduation and birthday part for a couple of his friends. None of the individual levels of these substances was lethal, but each of them are central nervous system depressants and collectively, they shut down his breathing. Joey simply went to sleep and never woke up. One pill or drink meant the difference between life or death for him. Joey in Little League It's still hard for us to believe and accept that Joey's no longer with us. All we have left are our wonderful memories and the pictures and videos we took of him as he grew up. We are so thankful for those. It's hard not to think about what could and should have been—college graduation, a career, marriage, grandchildren and a son to care for us when we're old and need support. Joey had such a bright future ahead of him. What a shame that he threw it all away for one night of fun. He paid the ultimate price for the bad choices he made that night. Joey's story is one that serves as a perfect example of how this can happen even to great kids who come from caring, nurturing families. Joey was surrounded by his family's love and support from the day he was born. He was smart and funny, and had a magnetic personality that attracted an amazing variety of friends. With everything seemingly going well in his life, it's Joey Surfing really hard to understand why he would choose the path he did. Just five more months and he would have graduated and moved on to the next chapter of his life. We miss Joey more than I can adequately express. He was such an important member of our family. The emptiness he's left in all of our lives is something I'm sure will never go away. However, we trust that Joseph John Rovero, III is in a better place now and we pray that we will be reunited with him someday. To think otherwise is just too painful to consider. Joey is the inspiration behind our creation of the National Coalition Against Prescription Drug Abuse (NCAPDA). We sincerely hope that the awareness we generate about the dangers of prescription drug abuse will save other families and friends from the devastating loss we have experienced. At least then, something positive will have come from the death of our precious son. April Rovero (Joey's Mom) arovero@ncapda.org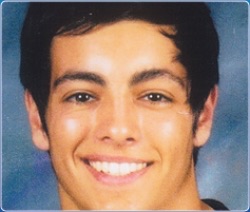 Mark was born in Newport Beach, CA on January 11, 1993. He was called home on May 25, 2010 at the young age of 17. Mark grew up in Laguna Niguel. He loved people, and loved to make people laugh and smile. He attended George White Elem, and then went to Malcom Elementary. Later he attended Niguel Middle School and then Dana Hills High School. At the very young age of 5, he started playing football, and for many years was on the Patriot football team of Laguna Niguel. He had the time of his life playing football with all of his friends. He loved the sense of belonging to a football family, and he was the captain for many years, and always encouraged the team to do their best. He would always say "Everyday, we get a little better!" He also loved all kinds of sports, he was on a traveling baseball team, he loved to surf and body board, loved skateboarding (one year, Vans wanted to sponsor him), loved snowboarding. He also loved music very much. Music, made him happy and all his friends loved when he would play all of his music, they called him DJ "E". Mark had so many dreams for his future. He wanted to be a pilot, an attorney, a professional DJ, own his own clothing line, etc… He had such a passion for life and was always smiling and cracking jokes with everybody. He would tell me, that he wanted to someday have a family, and have lots of kids and pets. He wanted to live and have a great and happy life. Mark, always said that he would NEVER to drugs. He would tell me, "Mom, don't worry….I would never even try them". I believed him. But one day…he made a bad choice. He took some Opana. He died the same day. I believe that if Mark knew how dangerous and deadly Opana is, he would have NEVER taken it. Life will never be the same without Mark. Such a bright soul….with such a promising future…..gone too soon.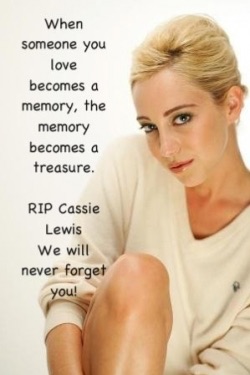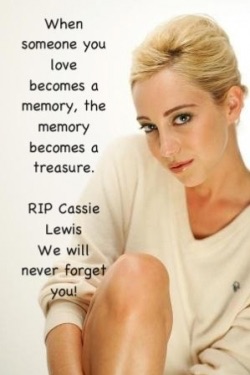 Cassandra was a vibrant and outgoing person who loved all. She had a contagious laugh and eyes that lit up the room. She was a cheerleader in high school. She played soccer and softball growing up. She was loved by all that new her. Her love of fashion lead her to attend FIDM where she earned her degree. She will forever be deeply missed by all who knew her. A life taken way to soon! RIP Cass XOXO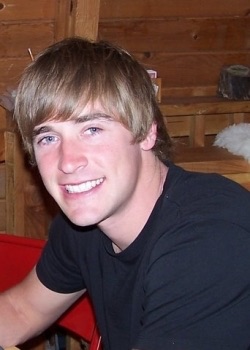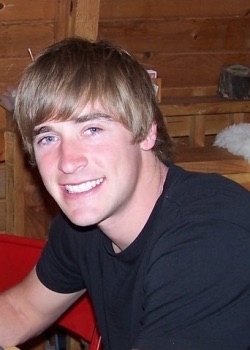 Joseph Ryan Kennedy Dead at 28 Joey or JoJo as his closest friends called him was handsome, spiritual, artistic, charismatic, athletic, poetic, and a prolific writer. He had a contagious smile that lit up the room. He loved to dance. He loved his friends and his family. He was his father's son through and through. Unfortunately, he began using marijuana when he was 14 yrs old which led to the use of alcohol, pills and heroin. He went through many rehabs and He desperately wanted to get sober but his disease of addiction was stronger than he was. His last breath was taken alone on the side of a dark road where the cowards he was with dumped him. He died from a prescription drug overdose of opiates and benzodiazepines which he got from a dirty doctor in South Orange County. A 911 call was made while he was still alive but a cold hearted and apathetic emergency response dispatcher made a decision not to send anyone out to aid Joey. Our system is pathetic and broken when it comes to dealing with the disease of addiction and it NEEDS TO CHANGE! "Human understanding is limited by the physical body but our souls are instruments that allow the infinite love of God to be felt" Joseph Ryan Kennedy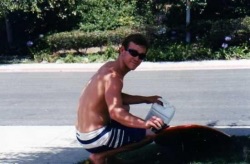 Everyone loved Travis… He was so funny, so personable. We all loved him so much. He was very close to his brothers Matt and Garrett. It was a very dark day when he started messing with opiates.. He told me once that once he started using these drugs he couldn't see the WAVES anymore….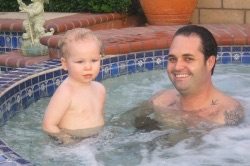 Nate was fun to be around, every where he went he knew somebody, he had a GREAT personality , loved his sons,He was a good father to his son, he never got to meet one of his sons , which made him very sad. He LOVED all holidays, especially Halloween and Christmas,Naythan was very traditional, When he passed away on Sept his apt window was already decorated with Halloween decorations. He was a ladies man, loved car shows,hot rods, TOTALLY OLD SCHOOL, he was very clean and organized, hated a messy house, loved family and his moma and grandma. Nate was very affectionate and loved to kiss and hug,he was a romantic, flowers candy , he would cook and he was a good cook, he was always cleaning and sanitizing all the time, loved Johnny Cash, Elvis, Punk rock, HE LOVED ALL TYPES OF MUSIC his mama turned him onto that. He liked living on the edge, talked a lot, he was a know it all at times. He was proud of his Irish and Italian heritage. He was handsome had big brown eyes and elvis lips he was told, he looked just like his mama Verlene. He was stubborn and bull headed and moody. He was a only child . Nate was very creative.He was my joy and my buddy.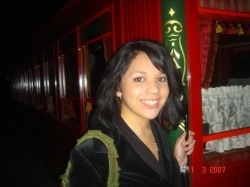 Cassandra Chase – Her infectious smile and unmistakable laugh were the first things you noticed about our beautiful daughter Cassandra.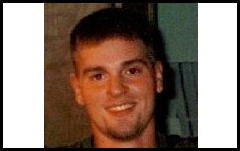 Joshua Fortner – Josh was big-hearted, handsome, genuine, kind, and generous. For many years, he professed he would never use or abuse drugs as he had a vast understanding of the life destroying possibilities that could unfold. Unfortunately, "one choice" turned into another and another and then into the 5 stages of grief (denial, anger, bargaining, depression, and acceptance). It was so uplifting and encouraging when he began to regain hope. Hope for his life and his choice of happiness. For during all his struggles, he lost several close friends from prescription drug abuse. Unfortunately, his hope, our hope only lasted moments. Another choice equated his death. Just as many other profiles on here. He wasn't a monster or terrible person. He loved and loved passionately. His laugh was infectious. He was special, helpful, and encouraging. He was very aware of the risk of remaining in an area of connections, easy access, and other users that wanted to bring him back down to active addiction. His fears became his reality. Josh's memory remains threaded throughout many lives and I hope that he will impact someone, somewhere to realize whether it is one bad choice, second, third, or 300th…no one is invincible to an unexpected death. Be above the influence, and make daily choices to protect your health for you are loved harder and by more people than you can imagine. You have cheerleaders! (turn up your speakers) http://calmwaterspsychologicalservices.com/RememberingJosh.wmv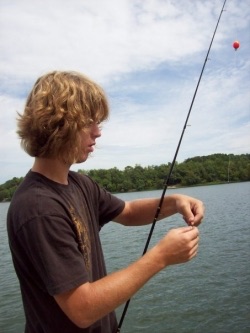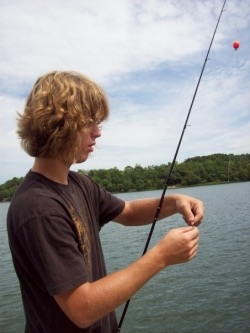 Gsharon Christopher – was the light of my life, he struggled so long and hard with his addiction until it finally won. I miss him every single day. Love and miss you Christopher, Love GMA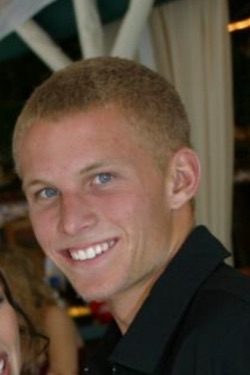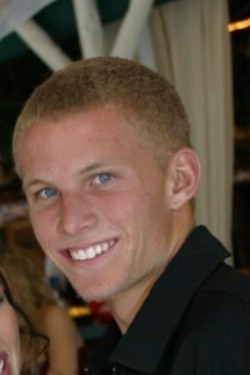 Michael Sanders – Even though Michael wasn't married he was a "Family Man"! His Family, especially his Grandparents, were a big part of his life. Michael had So much love to give and was Always looking out for the underdog, or the kid without friends. His friends would tell you that he was the best friend a person could have, always there for you, no matter where or when! Michael was a very loving and giving guy who turned down the wrong road! He got lost in a world of drug abuse and addiction. He thought HE could find his way out, He thought HE could do it on HIS OWN. Unfortunately, as he was trying to get clean, that one last time, WAS the LAST time. Our beloved "Bubby" was gone in a matter of seconds! We miss you honey We pray that the people who read this WILL get help, before their "just one last time", IS their LAST TIME. Look up Michael's YouTube Video, there's also a Facebook page.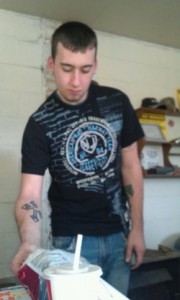 Brandon Hubbard – Brandon was a good kid would do anything for anybody he was often taken advantage of do to his kindness !!!he passed away at the age of 18 .when he passed his wife was pregnant .she gave birth to my granddaughter aug11 .which she has been a true blessing as well as helping me an my husband grieve.she is she twin an acts just like him…drugs is such a epidemic we have to stick together to stop this awful epidemic!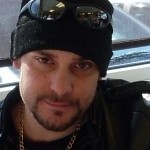 David Martinez – David loved people, he never wanted to be alone. He had a heart for the "down and out", the elderly and for children. Everyone that met him has said what a kind and polite person he was. He has twin boys, 13 years old. They were the most important people in his life.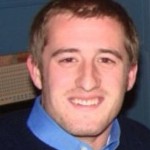 Tyler Keister – Tyler was smart, athletic, funny, charismatic and, most importantly, a very kind and loving person. He was very close to his family and adored his friends. Tyler's sister surprised him for Christmas in 2011 with a miniature golden doodle puppy, Tedi Bear. Within a week, we had another miniature golden doodle, Telly. Tyler loved them both and was so happy! It was his "Best Christmas ever"! That summer, Tyler relapsed and went to detox and rehab. He wanted to be "100% drug free". He didn't want methadone and he didn't want to be on, what now for him, became heroin! He spent time in Florida working on his recovery and came home with the hope of staying drug free. On December 20th Tyler relapsed and OD'd, his first and only. The doctors told us that he probably wouldn't make it through the night, but he held on for three more days, dying on his sisters birthday. Three other families, hopefully, had their "Best Christmas ever" when they received Tyler's heart, liver and kidneys. Tyler knew from the time that he was about 12, that he would list "organ donor" on his drivers' license. In his honor his family, friends, and members of the community have formed a foundation www.attackaddiction.com. It is the goal of this group to educate young people about the dangers of addiction, bring awareness to the struggles and pain that addiction causes to those addicted and the family & friends who love them, and to create hope for those who are in recovery.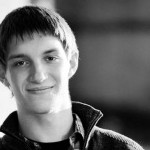 Bobby had a Heart of Gold. He has a younger brother and sister whom he was very close to. He was always home, loved his dog and watching movies. He would do anything for anybody…everybody loved him!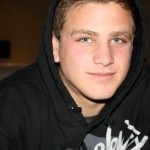 Justin Scott – Justin was the most loving, genuine, loyal friend any one could have, including me, his Mom. He had the most beautiful blue eyes! He was funny, athletic, loved music, always wore a "smile", and made friends everywhere he went. He put everyone else before himself. He also struggled with learning disabilities, ADHD, and anxiety. This created an internal contradiction for him and thus started a self-medicating pattern with marijuana. Although extremely educated in our home and community about the risks of drug use and experimentation, he made a very bad choice one night by not saying "NO"…now he is gone, and all of his family, the multitude of friends and acquaintances are left without him. If he knew that he "might" never wake up that night, I know his choice would have been different! One Choice can = Death, why not make One Choice = Life? I know Justin would say the same. Butterfly Kisses Justin…I love you the "Mostest"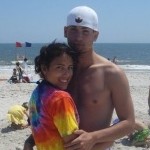 Mike had more friends than I can imagine. His smile lit up a room. His wit and sense of humor was only surpassed by his devotion to his friends…He is missed tremendously