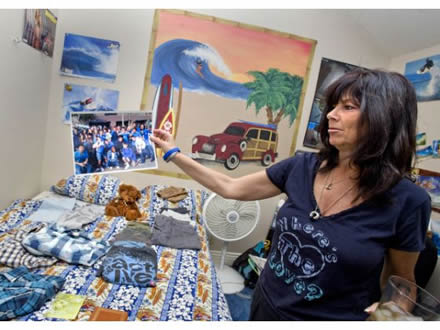 I recently had an article published in the OC Register about Overtaken. Below is a copy of that article and the original can be seen on the OC Register at http://www.ocregister.com/articles/barber-329507-video-kids.html. Please leave your comments and thank you for the support!
By TERYL ZARNOW / THE ORANGE COUNTY REGISTER
Students at Los Alamitos High watched a video in health class the other day. It was not a waste of time.
The video, "Overtaken," features a cast of mostly Orange County kids with only one credit in common: They had all been addicts.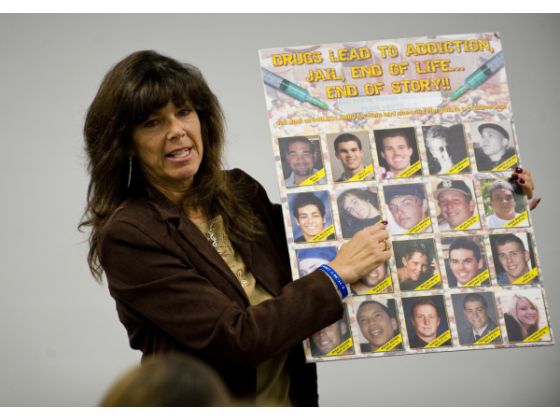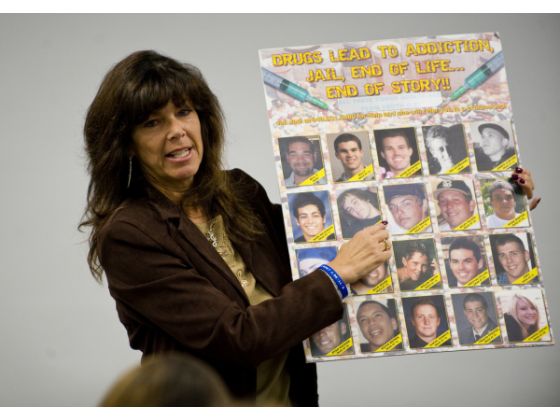 Jodi Barber points to a photo of her son, Jarrod Barber, 19, who fatally overdosed on prescription drugs in January of 2010 on a poster with photos of children who also died of drug overdoses. Barber, and another mother, Christine Brant, made a film called Overtaken they are showing kids across the county. It features South Orange County students talking about their addictions.
PHOTOS BY SAM GANGWER, THE ORANGE COUNTY REGISTER
It was produced by two Laguna Niguel moms, both appalled that so many children are dying too young.
As a mother, Jodi Barber says she feels a powerful need to help other children.
At first she was simply trying to help her 19-year-old son Jarrod. Anxieties had led him to marijuana and when that no longer worked, doctors gave him prescription drugs. Friends sold him others.
When he fatally overdosed, Jan. 8, 2010, he appeared to be asleep on the family sofa.
Then, after three of Jarrod's friends died of overdoses, Barber began to realize the scope of the problem.
"My sadness turned to anger … Kids are dying and something needs to be done."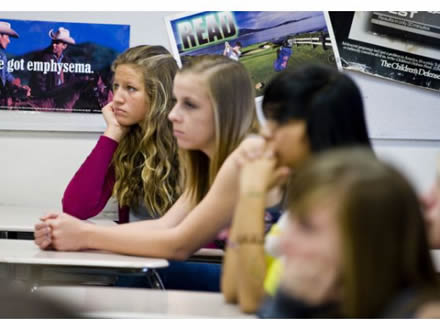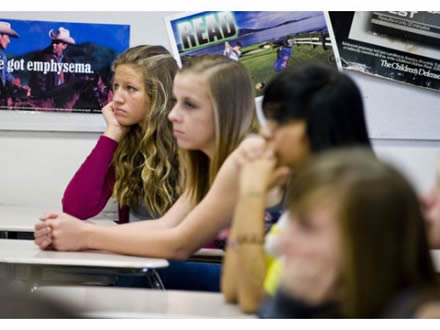 Barber started by speaking out to groups of kids. She found her first audiences at funerals.
Then she created a poster featuring 20 faces of children; one row is Jarrod and his three friends. It's a poster of children missing out on their lives and wanted back by their families. She put her phone number at the top.
Christine Brant noticed the poster because her daughter's good friend was pictured on it. She says her children know, or know of, several people who died of overdoses.
"My 21-year-old son has attended more funerals than I have."
She called Barber.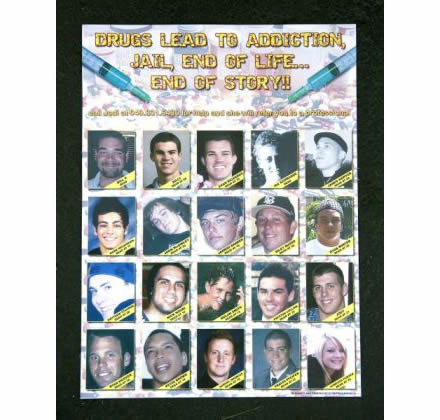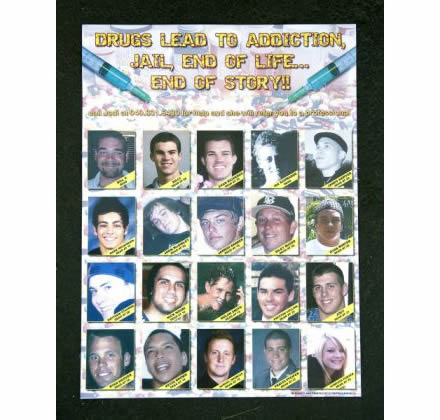 Together they raised money to produce the documentary, which they are distributing to schools. It features kids in recovery (at the time of filming), who are speaking honestly about their lives.
These mothers hope it will have an impact when there's still time.
"Drugs are a choice you have to make," Brant says. "A friend tells you it will be fun … That moment is going to come. Why not think about it and come up with a strategy?"
As a mother, I found the video sick-to-my-stomach scary. It's a cautionary tale like a five-car pileup. You crane your neck to look, wonder what happened, and then feel thankful you weren't involved.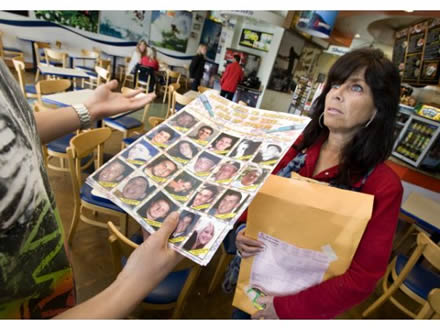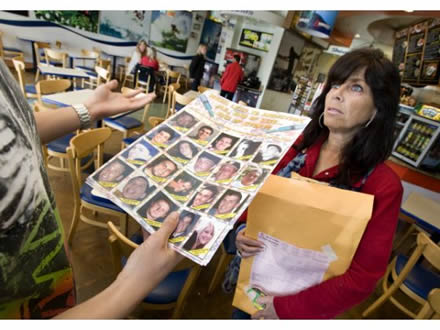 In the video kids talk candidly about the wreckage they have made of their lives – except for Aaron Rubin from Escondido. Aaron was left a quadriplegic after he overdosed on OxyContin in 2005 and he can only respond to questions by moving his fingers.
Here is the plot — what these kids did:
"I was curious," says the Dana Hills High graduate who went from alcohol to ecstasy to heroin and into rehab 16 times. "I did not know what I was getting myself into."
The former cheerleader: "I loved pills."
The guy hooked on OxyContin who ran over his mother to get his fix: "I wrecked cars; I wrecked relationships."
Another confesses his friend died in his arms from heroin: "That really did not phase me."
Here is the dialogue — their reasons:
"You reach for a sense: I belong, I belong – but you never quite get there."
"I never thought it would happen to me."
"I thought I was invincible."
"I didn't think girls like me went to prison … I'm from south Orange County."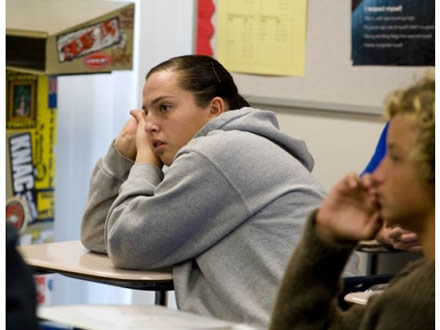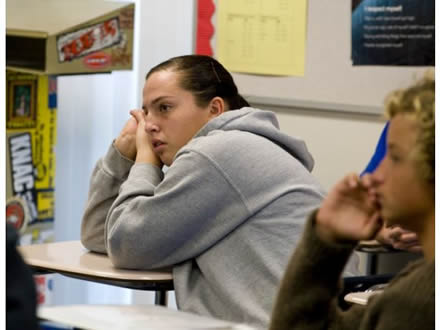 This day in Rob Megill's health class, students watch the video in absolute silence, utterly riveted.
A counselor in the video observes that these are nice kids: "They would steal your wallet and help you look for it."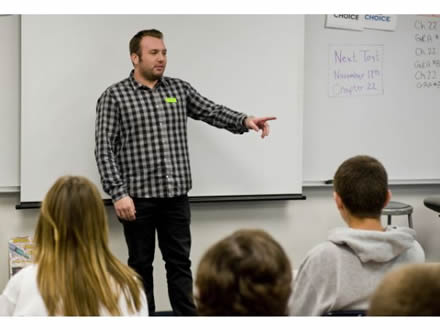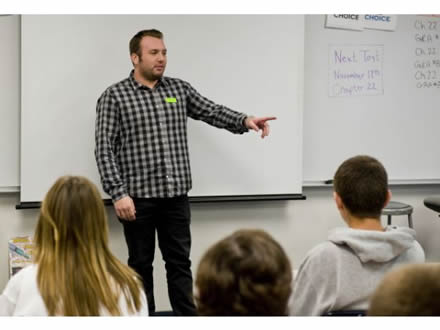 Barber brings two speakers: Mike MacCabe and Larissa Denton. Both seem nice.
MacCabe, 22, Laguna Hills High class of 2007, says that 23 of his friends have fatally overdosed. Before he came clean, he overdosed himself.
He describes craving: "Carry a bag of chips with you all day every day and only eat one per day."
Multiply that.
MacCabe played football, aced school, and confesses: "Part of the high was using and getting away with it."
Drugs are expensive; he decided to sell them and then use for free. College was simply a new market. Then his friends started to die.
"It's so very easy to find a reason to do drugs. You need to find a reason why not."
MacCabe asks the class how many know someone who smokes pot: Nearly everyone.
He asks how many know someone who takes pills: About half.
Denton, 18, was expelled from Dana Hills High her senior year because she did drugs. She was drinking in sixth grade, smoking pot as a freshman, and using heroin by her junior year.
"I thought I was totally invincible; I can do this just once … An hour later I wanted more."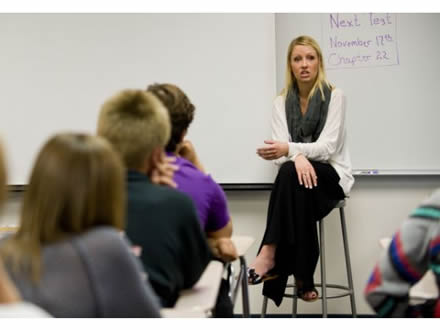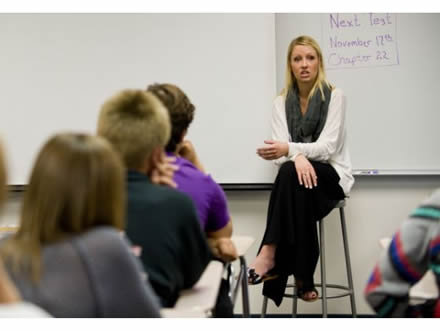 She wears a pin picturing Mark Melkonian, whose face is smiling from Barber's poster. He died from a prescription drug overdose at 17.
Larissa notes: "I could have been the face on this pin."
Mothers Barber and Brant wanted to force a meaningful dialogue about drugs, and it's starting.
Several school districts have endorsed "Overtaken." A teacher at Ensign Intermediate in Newport Beach wrote a lesson plan to support it.
When she researched the problem, Barber was astounded by what she says she found: Over 350 Orange County overdoses, ages 15 to 25, in the past four years. Ninety-five were in South County the past three years.
Barber's poster is generating response: "People call me all the time … another parent distraught over pills."
It isn't easy for her, either, as the anniversary of Jarrod's death approaches.
A year ago the Barber family held a celebration of Jarrod's life. One of Jarrod's friends who attended fatally overdosed 11 months later.
Here's what it is: Los Alamitos students watched a video in health class the other day. It was a reality show — the saddest, saddest kind.
Jodi Barber can be reached at jbbb1979@aol.com. Send requests for copies of "Overtaken" to contactovertaken@gmail.com. Watch the video at http://www.professionalcorporatevideoproduction.com/overtaken.html